How to Launch a New Travel Brand – A Proven Marketing Strategy
You've taken the plunge.
You're following your passion and starting the travel business you always dreamed of.
You're excited, nervous, impatient. 
So what next?
Launching a new travel brand into the market is a complex process with so many balls to juggle it's easy to get overwhelmed. 
No doubt one of the big questions on your mind is how you're going to reach your audience when you're starting with a blank canvas.
Well, you're in luck, because this post is designed to give you a step-by-step rundown of how to do exactly that.
We're not going to go into details like brand identity, audience research or messaging – these posts do a great job of that if you're interested in learning more – here, here and here.
The Marketing Lowdown
We're going to focus specifically on the marketing aspect of a new brand launch, getting you out there in front of the people who will book your trips, stay in your accommodation or visit your website and convert. 
To do this we're going to follow a case study of the exact process we used with Unforgettable Greece, a client who was starting from scratch and then vaulted into a hugely visible place within 9 months of launch. 
They now rank on page 1 of Google for many of the top phrases their audience is searching for and have been featured on top publications including Lonely Planet, Business Insider and the Huffington Post.
If you follow this process you'll be well on the way to a solid foundation for your business to grow from.
So let's dive in! 
Keyword Research
Whilst you're working on your brand identity, one of your other priority jobs should be keyword research.
Understanding your audience and what they're searching for is crucial to launching a website that gets found by people who want to buy what you offer.
Use a tool like Ahrefs to delve down the rabbit hole and uncover as much information as you can. The folks ar Ahrefs have even written a great post on how to do keyword research so you know exactly what to do.
For Unforgettable, this was a case of delving into the different areas they covered. It was clear we wanted to rank for phrases like 'luxury greece vacations', but we also wanted to be found through things like 'small ship greek cruises', 'lefkada tours' and 'best time to visit mykonos'. The keyword research helped us to identify all those areas that could get us in front of the right audience.
Be sure to paint out the whole picture, avoiding getting tunnel vision and only zoning into a few of the most competitive phrases in the industry. As a new brand, the early opportunities lie in the longtail!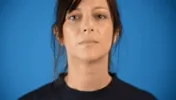 Website Build and Technical SEO
Once you've got your brand identity and keyword research all laid out, it's time to build a kick-ass website. 
This doesn't mean a shiny, sparkly website that looks nice but has no substance. 
No, we're talking about performance being baked into the website build so that when you launch you don't just have a pretty wallflower that looks nice but doesn't contribute. You'll be left with something that looks great and brings plenty to the party (this post highlights the issues we see time and time again with new websites).
A crucial part of this is technical SEO.
In combination with keyword research, staying on top of the technical side of SEO throughout the website build will allow you to launch with a rocket that is full of fuel and ready to fly to the dizzy heights.
Overlook it and you're more likely to end up with a deflating balloon that barely gets off the ground and slowly fizzles out.
Unforgettable Greece was building the website in-house, so we worked extremely closely with them to ensure the technical side of the build incorporated the key elements we needed. 
It's always hard as a third party to have the full impact you would like (which is why we always suggest we build websites for people so we can take care of all these elements in the most ideal scenario possible). However, if you pay attention to key areas such as page speed, mobile-friendliness and page structure then you will usually end up with a good foundation to work from.

Content
Once your site is in the process of being built it's time for you to get your quill out and exercise your writing muscle!
Good content is at the heart of any good marketing strategy, and for a new brand, it is a superpower that will enable you to compete far quicker and accelerate your progress. 
Check out our travel content guide here on how we attracted more than 29,000 visits with just one piece of content for a client which includes a full step by step guide on how we create content that works.
For Unforgettable this meant building out content for region pages, holiday types and blog posts so that when the site was launched we had a wide net to capture anyone who was in the consideration phase of planning a trip to Greece. If they were, we'd be ready with the information they needed!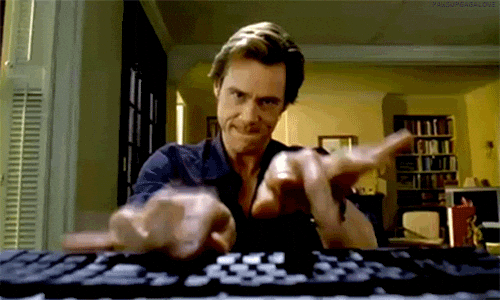 PR 
A crucial part of our success with Unforgettable Greece was the PR element of our work.
PR activity has multiple benefits; visibility on well-read publications, social proof and links that drive SEO performance amongst them.
If you're trying to drag a brand new site off the floor and into a place it can compete with established businesses, getting links on top websites is a crucial element. Miss this out and this whole strategy comes tumbling down.
For Unforgettable, we came up with an idea for a 'stunt' that we believed could get lots of coverage and drive visibility around the launch of the business. 
This involved offering someone the chance to go and experience the incredible places Unforgettable offer, tasked with taking fantastic photos to populate the company's new Instagram profile. They even got paid and were given a phone to take the photos.
A clever twist was that to apply, people had to upload their favourite photo on Instagram, tag Unforgettable and use their hashtag so that we would gain some social media exposure too.
This resulted in hundreds of pieces of PR coverage (and links) in places like Lonely Planet, Business Insider, Huffington Post, Thrillist, Vanity Fair and many many more.
We also saw the company's Instagram profile jump from zero followers to more than 8,000 whilst we were running the campaign, giving them a great foundation to build on and lots of social proof for future visitors. 
Email
Finally, another excellent way to enhance your launch is via email marketing.
Unforgettable had an established database from their other travel business in a different location, so they were able to immediately get the word out there when the site launched. 
However, if you don't have an existing database then it's still a great idea to do things to build that prior to launch.
Come up with a good reason for people to sign up and an enticing, intriguing message that will draw people in and then use other platforms to draw attention to it. 
Use ads on Facebook or Instagram to get in front of people who follow similar companies and get your message out there.
"We're launching a new travel business with a difference. 
Sign up to get on the inside and hear about it before the rest of the world. 
Anyone on the email list will get 20% off all trips and be the first to get access to our exclusive offers.
Limited places available!"
Hone this message to fit for your audience, and you could generate a list of potential buyers before you even have a website to show off.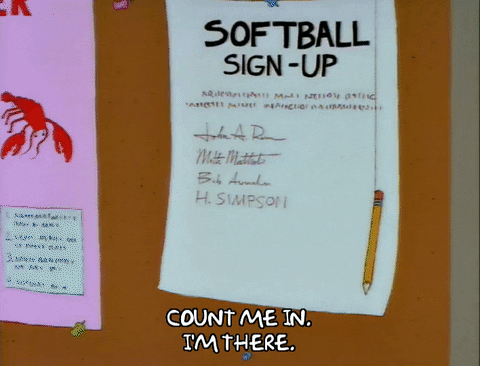 The Result
We love this case study because there was no other marketing activity outside of our own work with Unforgettable and so it makes it a fantastic, isolated proof of concept for the process we followed. We've no doubt that if other new travel brands replicated this it would reap similar results.
So what were those results?
Huge search engine gains
Within 9 months we were on page 1 of Google.com for phrases like 'luxury greece vacation', 'greece honeymoon', 'private greece tours' and 'luxury greek island cruises' amongst many others.
Not only that, the site ranked for a huge variety of longtail phrases because of the content aspect of the work which continues to drive very targeted traffic that is great from a conversion perspective. 
Coverage from high-profile publications
The incredible PR coverage highlighted above was a big factor in seeing this ranking improvement, but that coverage also allowed us to put logos of well-known publications on the website to drive trust from potential customers who were unlikely to have heard of the brand before when they found them through Google.
It also helped to drive social proof on social media following the huge growth in their Instagram profile after we ran the launch campaign.
Direct impact on revenue
Unforgettable Greece now makes up 25% of the revenue for the overall Unforgettable business, which is incredible as a new brand in such a short time when it is up against a far more established brand and product that already existed in the business. 
We've no doubt that number will continue to grow as we build on the fantastic foundation we've built with Unforgettable over the first 12 months.
How do I get in on the action?
If you have a travel brand and are serious about seeing a return on investment with your marketing spend, then look no further. We've been transforming travel businesses for over 10 years by implementing impactful marketing strategies like the one above. Simply drop us a line to speak to one of our friendly SEO Travel team.
Become Our Next Case Study