11 of the Best Marketing Ideas for Travel Agencies in 2023
The travel industry is well and truly opened back up, with millions of customers eager to get back out exploring the world and visiting new places. And according to Expedia's 2023 Travel Trend report, these customers are likely to ditch all previous travel tendencies and opt for unconventional experiences, with surges in interest for things like cultural destinations, wellness retreats and rural 'hidden gems'.
This shift in travellers' priorities calls for a shake-up of any travel brand's marketing strategy in order to appeal to reach the right kinds of customers in 2023 and catch their attention. An effective marketing approach is now more important than ever for travel agencies that want to make an impact this year and capitalise on the 43% of travellers that plan to spend more lavishly to make up for the years lost to the pandemic.
There's a lot of generic advice out there about advertising in the travel industry, but only a small proportion of it focuses on travel agency marketing in particular. In this article, we share 12 of the best marketing ideas for travel agencies to help improve your marketing strategy and ensure that you're making an impact with your content.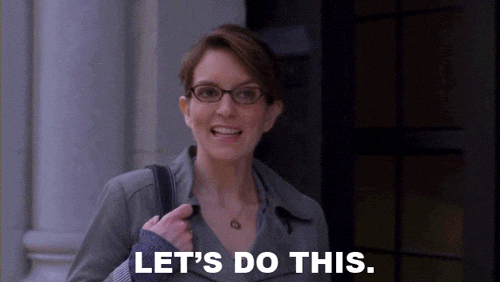 1. Create Destination Guides
Content marketing is an exceptionally successful approach to reaching a wider audience and establishing a brand image in the travel industry. Travel agencies can attract potential customers to specific tours and packages by creating destination guides that include subtle calls to action to book these holidays and offer detailed advice about where to go and what to see.
This kind of content can take the form of blog posts or could be a downloadable PDF that users have to enter their email address to access. If your travel agency has social media accounts on Instagram or YouTube then you could also create video destination guides that will maximise engagement by sharing visuals of the location you are targeting.
2. Utilise Video in Email Marketing
Email is a marketing channel that continues to grow. It's an approach that can be an incredibly successful way of retaining customers, converting leads and building a strong relationship with your target audience, and the best news is that it can be relatively simple to set up.
To take your email marketing campaign a step further, one of the best ways to improve performance with emails is to include videos in them. This could be a short clip of anything from travel tips to a customer vlog or interview.
Having video in your emails has been found to boost click-through rates by up to 65%, drinfing more traffic to your website and hopefully more conversions. It can also reduces unsubscribes from your mailing list by 26%, keeping potential customers engaged until they decide to make a booking.
If you have the time and the resources then you can make your email marketing campaigns incredibly detailed with automated responses and personalised pathways that ensure your subscribers receive more of the kind of content they're interested in. But to begin with, travel agencies will still benefit from sending out a regular newsletter highlighting the latest deals on packages or introducing new experiences, as well as sharing more general travel information and advice.
3. Get Involved with Podcasts
Podcasting is a leading format in the world of content marketing at the moment, with plenty of brands starting their own shows or featuring on established series' as guests as a way to increase visibility and establish themselves in the travel industry. Whether you decide to take the plunge and launch a podcast for your agency, or reach out to existing shows and ask to be invited on, you can share knowledge, stories and insight into the world of travel from your perspective as a travel agent and grow your customer base by getting your brand name out there.
Starring as a guest on a popular travel podcast is also an excellent way to get links back to your agency website, as well as getting shared across various social media platforms to new groups of followers.
4. Feature Partnership Guests Posts
If your agency doesn't already have a blog as part of your website then you need to set one up if you're looking for an effective method of sharing content. If you already have a travel blog, a great way to continue developing the content here is to feature guest posts as part of partnerships.
As a travel agency, you'll already work with a range of different businesses involved in the travel industry, which gives you an existing list of partners to approach for guest content. Most approaches involve you each creating a piece of content for each other's website or social media channels and then sharing this as a way of building links, reaching a new audience and diversifying your existing blog offering.
5. Respond to Current Trends
As a general rule when it comes to travel agency marketing, the majority of the content that you share should be evergreen. This means that it is relevant no matter what time a potential customer is reading it, ensuring that the piece has as long a shelf life as possible and can continue to bring in new leads and visitors to your website.
However, it can be very beneficial to occasionally create or share content that is responding to a certain trend in your area of the industry, such as a sudden surge in popularity of a destination or a new kind of holiday experience that is getting a lot of media attention. There are plenty of trend reports circulating at the moment that offer valuable insight into which types of travel are predicted to be the most popular this year, including ones from Expedia, Condé Nast and ABTA.
Whether you produce a blog post exploring the topic, create a video sharing your insight or just add your opinion to conversations happening on social media, it can occasionally be a good way to gain more attention, expand your customer base and better establish your agency amongst competitors.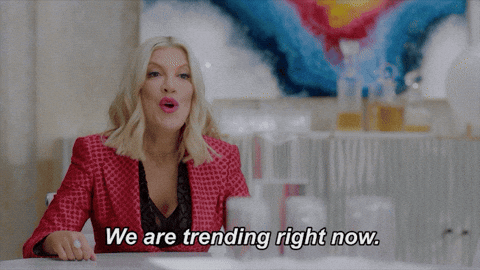 6. Start a Referral Program
When it comes to marketing goals, attracting and converting new customers is often only part of the story. Retaining existing customers and building up brand loyalty is a big part of ensuring long-term success, and offering a referral plan or incentivising recommendations is a great way to do this AND gain new customers.
Depending on the kind of travel experiences your agency offers, the specifics of the referral scheme you set up will vary. A classic example is encouraging existing customers to recommend your agency to their friends and family with a unique code, and if the new customer books a trip then both parties receive a discount on their next holiday.
Whilst not exactly the same, customer loyalty programs where repeat bookings are rewarded with discounts is a similar approach that is great for building up a dedicated group of long-term customers.
7. Encourage User-Generated Content
If you find yourself struggling for content to post on social media in particular, one effective marketing idea for travel agents is to encourage your followers and customers to create and share content. This could focus on either the trips they take through your agency or in response to a prompt you have shared on your profile.
User-generated content (UGC) can be a really effective marketing tool, with 79% of consumers saying that their purchasing decisions are highly impacted by seeing content created by existing customers. The best examples of UGC can be shared or reposted from your account, giving you more content variety and providing a way to connect with your followers.
If generally encouraging followers to share content through things like hashtags doesn't yield much engagement, an effective approach could be to set up a competition requiring entrants to share content related to your agency offering on their personal profiles. The best entries can be reposted on your agency's account, which not only gives you more content to share but means that more social media users will see you tagged in entrant's submissions and potentially start following you as well.
8. Research Competitor Packages and Offer Something Better
The foundation of any successful marketing campaign always involves competitor research so that you know what kinds of tours are being offered by similar travel agencies and can ensure that you're offering something uniquely valuable. You can take this a step further by responding to this research and adapting your packages to create better experiences than any other company and attract more customers because of this.
From a marketing perspective, you can then tailor the marketing material advertising these travel experiences so that these unique features and benefits are the main focus. For example, if your tour package includes exclusive access to a specific historic site, then lead with this when creating adverts and promotional material, emphasising how only your agency offers this experience.
9. Personalise Marketing Material
Numerous studies have shown that customers who receive marketing content that is personalised to their specific interests are much more likely to feel a strong affinity with the brand and engage with this content instead of just ignoring it.
Instead of sharing generic content that appeals to your customer base more generally, it can be worth taking the time to create more focused campaigns that may be relevant to a smaller proportion of your audience, but which respond to their interests or pain points much more effectively.
This is a travel agency marketing idea that works particularly well through email marketing, where you can ask your mailing list subscribers to share their specific travel interests and desires when they give you their email addresses. You can then ensure that the email content they receive is tailored to these interests, increasing the likelihood of engagement and creating a stronger sense of affinity.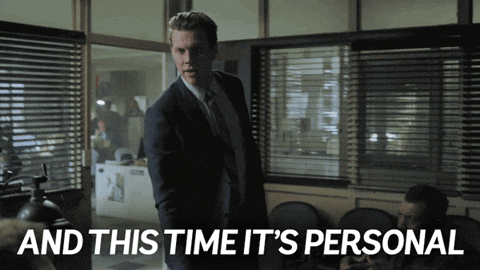 10. Champion Sustainability
The climate crisis has become a topic that is feeding into many aspects of our lives, and travel has not escaped unscathed. Last year, 87% of global travellers said that they wanted to make an effort to travel more sustainably, with plenty of people opting to book holidays with brands that are environmentally conscious or which involve greener types of transport and accommodation.
If you want your marketing content to stand out in 2023, championing sustainability is something that your travel agency can't afford to forget. Make sure that any trips or offers that feature elements of sustainable travel are at the front of your advertising and consider how you can adapt your offerings to create more opportunities for sustainable travel.
Sustainability isn't just about the trips you offer your customers though; it's also about your environmental impact as an agency. Customers are more inclined to book holidays with companies that embody sustainability as a value and make an active effort to minimise their environmental impact, so you should also ensure you're advertising this as part of your branding, alongside sustainable trips.
11. Incentivise Reviews
Finally, one of the best travel agency marketing techniques doesn't actually involve any work from you at all. If customers are leaving positive reviews of the experiences they have with you, this will encourage others to reach out and help to build an outstanding reputation.
Ideally, your customers will be singing your praises without any motivation, but this isn't a particularly reliable method of advertising your agency. You can increase the likelihood of this by incentivizing leaving positive reviews, such as entering customers into a prize draw or offering a discount when they leave a review after they have returned from their holiday.
Summary
A comprehensive marketing strategy is made up of a variety of different approaches ensuring that you're targeting your audience from multiple angles and maximising your chances of success. The above travel marketing ideas will all help your travel agency to streamline its marketing efforts and ensure that you're standing out from others in your sector of the industry, generating more business and growing the number of potential customers who engage with your content.
If you're looking for ways to boost your marketing strategy in 2023, or want to grow the number of customers that find your agency this year, SEO Travel can help. Get in touch to find out more about our marketing services and receive a free proposal for how we could improve your agency's performance.
Become Our Next Case Study