Five Travel PR Campaigns From 2021 That We're Proud Of – And Five That Inspired Us
Digital PR has become one of the most effective ways to boost brand recognition and attract new customers and partners.
But the Covid-19 pandemic has made it harder for every business to succeed, particularly in our industry with travel restrictions being introduced all over the world.
Let's be honest. Recreational travel has been in and out more times than the hokey-cokey.
But when travel was at a complete standstill, our efforts were not.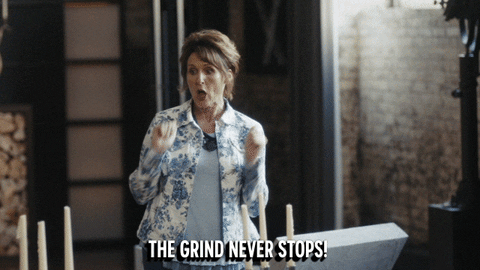 We continued to create innovative campaigns for our clients and ignite feelings of wanderlust when people were relegated to their armchairs.
In fact, 2021 – and 2020 previously – elicited some of the most innovative digital PR campaigns in recent history.
Many of these incredible campaigns are bookmarked in our internet browsers as sources of inspiration for what can be achieved when you think outside the box. The digital PR industry really is doing some great things.
So, with the second year of Covid drawing to a close, we thought it would be fitting to write a blog post that celebrates all of the amazing campaigns that our team has created and some of the ones we have admired from other brands in the industry during yet another challenging year.
Five Travel PR Campaigns That We Created During 2021
The Bridgerton Experience
We launched this campaign at the beginning of the year when everyone was in lockdown and steamy period drama 'Bridgerton' was announced to be returning for a second series after its record-breaking release in December 2020. 
Caught up in the excitement ourselves, we wanted to jump on the hype and worked with a bespoke, luxury holiday property provider to create a holiday package called 'The Bridgerton Experience'. 
The trip was hosted at lavish Norfolk country house Inglethorpe Hall, which has nine bedrooms, six bathrooms, 30 acres of private grounds and a games room. 
But it wasn't just about the house – the experience included a private chef, maid and a daily Lady Whistledown-esque newsletter outlining the itinerary each day, including an evening ball, afternoon tea, picnic, and private floristry workshop.
This campaign caught the attention of the likes of Cosmopolitan, Tyla, House Beautiful and Hello Magazine. At a time when there wasn't much else to do but go for your daily walk and binge Netflix, this campaign is a great example of jumping on entertainment trends.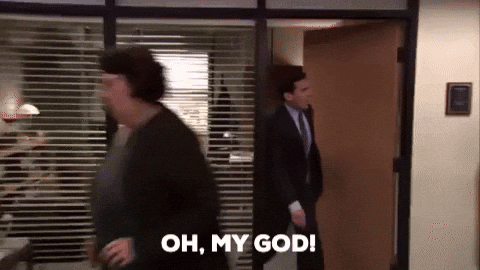 Wellbeing Cruise
Mental health and wellbeing is something that is even higher on people's agendas after such a difficult year and it's something that we're always keen to raise awareness about.
So we thought, why not give people the opportunity to realign themselves after the pandemic? Working with our luxury cruise client, we launched a 'Digital Detox Wellness Cruise' that focuses on exactly that.
The programme includes morning meditation and yoga classes, dedicated time for journaling and practising gratitude each day, mindfulness sessions and the opportunity to get to know your body better with a nudist swim!
Guests are also encouraged to give up their gadgets in exchange for an off-the-grid experience and the chance to truly free their minds and escape the daily grind for a week of peace and tranquillity.
Whilst it didn't get hundreds of pieces of coverage, this campaign was successful in communicating the importance of focusing on ourselves and our health after such a turbulent eighteen months. It also helped to cement our client as a leader and innovator within the luxury cruise sector. 
We clearly aren't alone in championing mental health either, as the package was featured in the New Zealand Herald's '25 best cruise holidays for 2022 and 2023'.
Diversity Candle
Travel PR doesn't always smell like sunsets and sangria, and there are often some hard-hitting topics that need to be shared. 
That's why we jumped at the chance to work with a luxury travel recruitment company and share some truths about diversity within the travel sector.
Together, we created a candle that made news. A candle that smells like vanilla and represents what the world would smell like without the variety of diversity.
Aptly titled '85% of CEOs are white men', this campaign not only got links on the ​​Independent, the Metro, Yahoo and UNILAD but helped to further their mission and firmly cement the founder of the company as an expert in the diversity field. 
Also, this campaign is an example of a hard sell and one that we initially thought might be a 'flop'. It took well over a week to see any interest or coverage, but it was actually just a case of finding those journalists who were willing to stand up beside us and say what needs to be said. 
Not to blow our own trumpets about sourcing the best candle makers ever, but they smell incredible for anyone wondering. There is currently one burning in the background at the time of writing. 
Travel Bucket List Experiences 
Travel didn't reopen until the summer this year, so the beginning of 2021 was spent at home, dreaming of trips to come and adding to an ever-growing travel bucket list.
This got us thinking. Where do people actually want to go when they can?
So, using search data, we found out exactly that. The 50 most searched for travel bucket list experiences. 
The top three were visiting the Burj Khalifa in Dubai, sailing around the Statue of Liberty and trekking to Mount Everest Base Camp in Nepal.
This campaign got a lot of international press coverage, especially in the UAE, where journalists were super proud of the popularity of one of their top tourist attractions. We're talking Time Out Dubai, WhatsOn.ae, and the country's national English-language newspaper, The National. 
Not to mention that it got picked up by CNBC, Forbes (twice), and Travel Pulse. We ended up with over 100 links – and the number is still growing.
Workation Index
And the star on top of the SEO Travel Christmas PR Tree is… this campaign.
We knew that after working from home for the majority of the last two years people would really be itching for a change of scenery.
And, whilst the concept was a 'thing' long before the coronavirus pandemic, we knew that workations were going to EXPLODE when travel reopened, as the rise in remote working meant the concept has become a much more realistic option for most people.
So we jumped on this prediction and created a 'Workation Index' with a search rental client, ranking cities around the world on a variety of factors that every wanderlusting remote worker would deem important.
Bangkok came out on top, and to say that the Thai media were thrilled would be an understatement. The Thai Prime Minister personally thanked the public for making the city a great place to live and work and the Thai tourism board splashed it across their website and social media channels. Which was pretty cool.
Overall, the campaign has achieved 140 links at the time of writing (and the number is still growing every day). It's literally raining links. You can read about the campaign on the BBC, Forbes, MSN, NY Post and Mashable. 
And now onto the ones that we wish we had produced…
5 Travel PR Campaigns That We Wish We Had Created During 2021
Although we know that our PR campaigns are pretty slick, there are lots of other agencies doing fantastic travel PR campaigns and so we felt it only right to pay homage to some of those that have inspired over the last year.
Home Alone House – Airbnb 
We've got to start with something festive, right?
As fans of the film, we absolutely loved Airbnb's idea to rent out The McCallister's house during the festive period for a fully-immersive Home Alone experience, complete with Tarantulas. 
It's a great example of putting yourself right in the middle of what people would already be talking about at this time of year. Kudos. 
We can't wait to see what they have in store for Valentine's Day…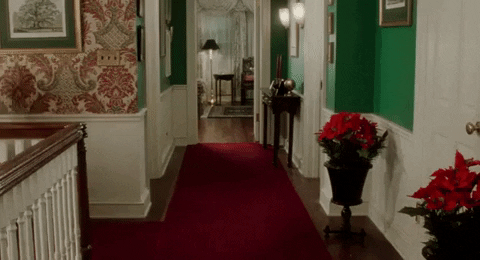 Sunflower Hotel – Interflora
After another year of domestic holidays prevailing in the UK travel market, Interflora created something that trumped even the most luxurious of staycation properties.
A hotel that is covered in cheerful yellow sunflowers.  
We loved this because, well, just go and look at it. It's BEAUTIFUL.
Most Instagrammed Holiday Destinations In The World – Tombola
Love them or hate them (and a lot of journalists do), Instagram campaigns are still going strong and still yield good results for clients.
This 'Instagram' campaign worked because it was suuuuuuper simple. It looked at the 'most Instagrammed holiday destinations in the world'. No bells and whistles. 
It's also a great example of how to use people's pride to your advantage and rake in all that international coverage. 
Little old London came top as well. Go on.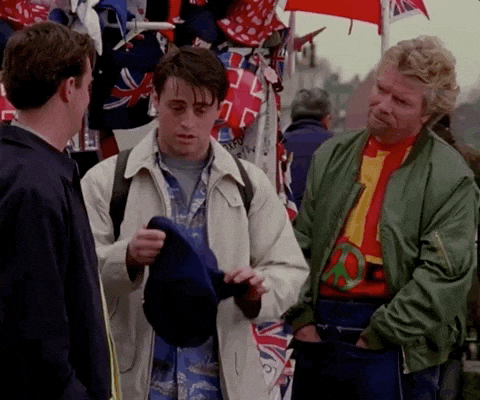 Frugal Fine Dining – Top Dollar 
We're all big fans of Masterchef, but looking at the tasting menu prices of the chefs' restaurants make us balk. That's why we think this campaign is super cool.
The map highlights the cheapest Michelin-starred restaurants in the world, making haute cuisine more accessible and helping foodies discover world-class meals that don't break the bank.
BRB, we're just booking a flight to France and ourselves a table for that €20 Michelin-star set menu. 
Price Of Disney Parks In 10 Years – Koala 
When the present moment is so uncertain, we all love to think about the future. The places we'll go. The things we'll see. 
But what about if we told you that an adult ticket to Disneyland Florida could cost $253.20 by 2031? 
We'll need some serious magic and have to start saving now if we're going to afford that. 
We loved this campaign because it compared the price of tickets today with when the parks first opened in order to predict how much a ticket will cost in 10 years. 
Fun, clever, and scary all in one!
And… that's it folks.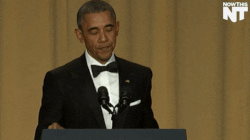 We hope that you have a lovely Christmas and that your New Year is full of follow links.
Become Our Next Case Study