What I've Learnt from 1539 Hours of SEO Copywriting
When I started working at SEO Travel, I didn't know what search engine optimisation was.
Two years later, it's still something that I read about, write about, talk to clients and colleagues about, and also occasionally (and unnervingly) dream about.
Perhaps the first important thing I realised about this job is that copywriting for search engine optimisation requires a far more analytical approach than the creative writing I was used to. And that's the reason why I've been tracking every piece of writing I've produced since my very first day.
I've made a note of what type of content it was, how many words it is, how long it took me to write and the date on which it was published. 
I've kept track of how well each piece has ranked for its target keyword phrase over a two, four and six-month period. 
I've also calculated averages for a range of performance metrics, from how many pieces I'm writing each week to the percentage of content that ranks on Page 1.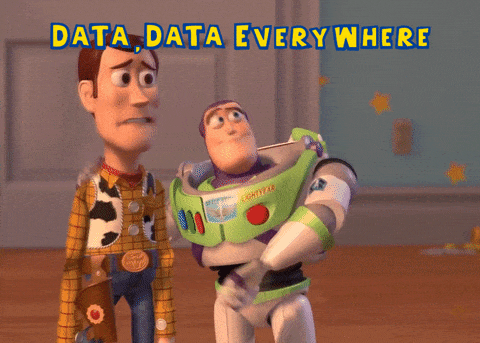 As I celebrate my second anniversary with this company, I've been looking back over the vast amount of data I've collected and thinking about what it has taught me. So I've taken some key insights from all of these numbers, along with a couple of things I wish I'd known when I started, to share some of the most important things I've learned from two years of SEO copywriting.
Writing is only 43% of the story.
Subtracting weekends and time taken for holidays, I have worked for around 477 days in the past two years.
That's around 3577 hours of work, give or take a couple of late finishes.
Within those 3577 hours, I have only recorded spending 1539 hours on official content writing tasks.
That's only 43% of my time actually sitting down and writing.
Of course, this data is not exact. I haven't accounted for editing, which usually takes up at least the first half-hour of every morning I'm at work.
Another way I can explain this is that my role doesn't just involve writing search engine optimised content. I have other responsibilities like content optimisation, writing press releases, using keyword research tools and uploading blog posts onto internal blogs and our client's sites.
We've also introduced three new junior copywriters to the team in the past 6 months, so recently a big chunk of my time has also been spent training and supporting them.
But what this percentage really highlights for me is that a fair proportion of my time is spent doing the necessary research required for producing SEO content. 
Scouring search data for phrases with low volume but clear customer intent can be time-consuming, especially when writing for niche clients. Once you've agreed on a post idea, you still need to decide on headings, subheadings and FAQs that feature as many keywords as possible, not to mention identifying competitive phrases and trying to fit these into the content where possible.
The point I'm trying to make is that there's a lot more to producing search engine optimised content than just writing it. Without the foundation of keyword and competitor research, your pieces won't get very far climbing the search engine results pages (SERPs).
So whilst it might seem like a slog sometimes, the time you spend on research and preparation is just as important as the time you spend writing each piece itself.
SEO is not an exact science.
In the majority of cases, there's an identifiable pattern when it comes to how a piece of SEO content performs. If it's a phrase with low competition but strong intent, it contains a good few relevant keyword phrases and it's over 2000 words, you can be reasonably confident that it will rise up the rankings over time, ideally ending up on Page 1.
However, as with many data trends, there are always going to be a few anomalies.
Sometimes, certain pieces of content just seem to be cursed by The Search Engine Gods. There's nothing obvious that is holding them back, but they just don't seem to be performing as well as expected.
For example, take a sample of 25 pieces of my content that have been published for a client over the past six months. 56% of those are ranking on Page 1 for their target keyword phrase. 12% are on Pages 2 and 3.
Two pieces of content haven't been indexed at all.
The website they're published on is an SEO copywriting dream; a high Domain Rating, constantly updated with new content and tons of top-quality links. And, by sticking to an established formula when writing blog posts, everything that's published should have an excellent chance of making it to Page 1, nay position #1.
Right?
Sadly not.
These two anomalous posts don't differ from the others in any way. They're both around 2000 words, both are targeting a phrase with good intent that doesn't have too much tough competition, both include FAQs and both have a lot of internal and external links.
And still…no dice.
Of course, there are often other reasons why a post might not be performing as expected. In cases like the example above, I'd usually flag it up with another member of the team to make sure that there's nothing weird going on behind the scenes which might be causing trouble.
But in some cases, a tried and tested method just doesn't work out like you hoped it would. 
Throw your hands in the air, curse the fickle Search Engine Gods…and then get back to work.
But… A repeatable method is the best approach.
All that being said, the best way to minimise irregularities in how your content ranks is to find a repeatable method of writing well-performing pieces and then stick to it.
There are a ton of tutorials out there on the best ways to do this. Guides to keyword research, competitor research, structuring content, finding the optimum word count, optimising images…the list goes on.
But if you want to learn what works best, the best thing to do is consistently write and publish SEO content. Try, test, then tweak until you've found an approach that consistently produces well-ranking pieces, and then rinse and repeat as needed.
If you're looking for evidence that practice does indeed make perfect, let me refer back to the fact that in my first two months of work, 23% of the content I wrote made it to Page 1 after six months.
One year on from that, 43% of the content I wrote that has been live for six months was ranking on Page 1 for its target keyword phrase.
How's that for growth?
A consistent approach is undoubtedly the best way forward when it comes to producing content that ranks well time and time again. Everyone is going to approach writing in slightly different ways, but focusing on key aspects like length, keywords in title tags, internal links and including a range of relevant keyword phrases in every piece will make a huge difference.
Some days, the words won't come.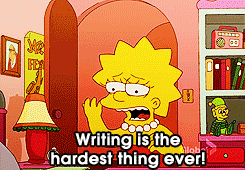 Whilst the strategy you use when writing SEO content can be predictable and repeatable, the level of energy and motivation you have to actually do this writing is much less so.
Some days, no matter what writing task is in front of you, no matter how much coffee you've had and how many motivational playlists you've listened to, the words just won't come.
This is evident when looking at the differences between how much work I produced during different days and weeks over the past two years.
On average, I've written 35 pieces of content a month, which is about 8.5 pieces of 2000-word content every week since I started this job.
I've also written for an average of 21.04 hours each week, which divided by my 8.5 pieces of content means I should be spending about 2.5 hours on each thing I write.
Yet, within this data, it turns out that the time it has actually taken me to produce a longform blog post ranges from a productive two hours to an incredibly lethargic seven. Sometimes I'm sitting at my keyboard feeling like someone in a competitive speed typing contest from the 1950s, other days I'll sit and stare at the screen for ten minutes between every sentence.
When you spend the majority of your time writing, there are inevitably going to be times when your internal dictionary is blank and tasks that should take you a few hours end up taking all day.
Everyone's productivity ebbs and flows. Sometimes, the best thing you can do is leave the document you've been gritting your teeth over until tomorrow.
In fact, I think one of the most valuable things that I've learnt in my role as a copywriter is that if the words aren't there, you need to leave the piece and move on to something else. You won't get stuck in the 'I'm such a terrible writer and I'll never have a good idea again' headspace, and you'll waste a lot less time finishing it another day than if you'd tried to carry on then and there.
Always edit in the mornings.
Next up, I'm going to share a suggestion that I am almost 100% sure has already been given by a very famous writer.
Maybe more than one of them, in fact.
It's a sterling piece of advice though, so I feel like it's earned its place in this post.
Always edit your writing in the morning.
It can be tempting, especially if you have a tight deadline, to finish a piece of content and immediately start combing through it again and again to check for mistakes. You'll change your wording, add some new points, and maybe end up deleting paragraphs you only wrote 20 minutes ago in order to finish with something you feel is good enough to publish.
I've found this to be a terrible method.
Editing content immediately after you've written it isn't going to help you identify the sections that work well and the ones that need improving. When you read the piece back to yourself it's all going to sound familiar, and this makes it so much harder to spot mistakes and objectively judge whether what you've written is any good.
Instead, bash out a first draft and then forget about it. Close the tab, add it to tomorrow's list, and move on to something else.
Then, first thing the following morning, open it up again and give it a read.
The little bit of perspective gained from waiting a day between writing and editing will make a massive difference to how you proofread your work.
You're only as good as whatever you're reading.
I reckon I owe about 95% of my writing ability to everything I have ever read.
Why?
Because after removing the spark of creativity and originality that fuels every creative practice, what you do when you write is just regurgitating every phrase, character and concept that you have previously read, watched or listened to.
Based on this philosophy, the best way to become a good writer is to read good writing.
Simple as that.
I sometimes grumble that studying Art and Creative Writing at university gave me very little in the way of practical skills for the working world, but this is something I learned from my degree which I think applies to all forms of writing, SEO content included.
Whether you're churning out best-selling novels or persuasive landing page copy, there are many other aspects that go into honing your craft. But at the heart of this is the fact that your writing's rhythm, tone, vocabulary and structure are all influenced by what you've already read.
If you want to write amazing marketing material, you need to read a lot of amazing marketing content. 
If you want to write blog posts that are funny, engaging and memorable, you need to go and find a blog full of content that fits that criteria. 
If you want to figure out what tone of voice is needed for the copy of an outstanding loft conversion website…you need to go and read a lot of loft conversion landing pages.
A tutor in my second year taught me to always spend about 15 minutes reading poetry before I started writing my own. That way, my thoughts were already flowing in a lyrical pattern and getting words down onto paper in the same style came far more naturally.
Now, if I'm facing a content task that requires a certain tone, energy or style, I find an existing example and read that a few times. It doesn't necessarily matter what it's about; it's the cadence I'm trying to capture.
Of course, you'll obviously also become a better SEO copywriter by reading good writing advice. So this point goes two ways.
Consume as much useful content as you can. But make sure that it's well written.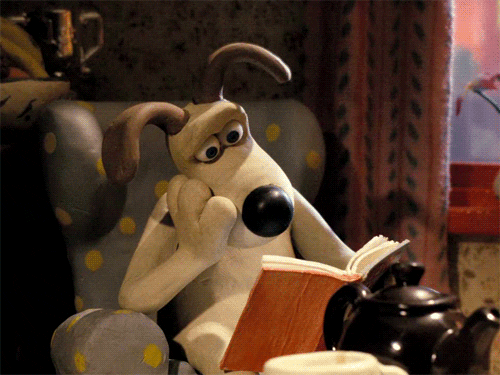 The client doesn't know what they want. They know what they don't.
This isn't a piece of advice I pulled out of the data. But it's one that I wish someone had given to me when I started.
Sometimes, you'll get a brief or a suggestion from a client who can't nail down the details of what it is they want from you. They seem pretty laid back about what they're looking for, maybe throw a few ideas your way, but appear to be happy to let you get on with what you think is best.
Until you come back with the blog post you thought they asked for.
And then suddenly, they've got a very clear idea of what they wanted.
And it's not that.
It's very easy to take this kind of feedback personally. Especially when you're new to the game.
It's also very easy to get frustrated when someone who previously wasn't bothered about the kind of content they wanted from you does a total 180° and now seemingly knows exactly what they're after.
There's no real way around this, unfortunately. Sometimes, the only way for a client to realise what they want is to see an example of what they don't.
The best advice in these scenarios is to try and frame it as a learning opportunity. Clarify exactly what the client does and doesn't like, and try and edit what you've already got. 
Often, you won't have to go right the way back to square one.
Don't write when you're hungry.
It's a relatively well-known piece of life advice that you should never make a decision when you're hungry, angry, lonely or tired. 
I've read a lot of writing advice that suggests the same, but I'm not sure that I always agree with it.
Looking back over periods of both 2020 and 2021, feeling angry, lonely and tired are all states that became somewhat the norm in the day-to-day grind of working from (and staying at) home.
I've spent countless hours bashing away at my keyboard with gritted teeth, feeling angry with myself, some feedback I've received, something happening in the wider world or just the general rubbishness of being stuck inside through three different lockdowns. 
Perhaps the tone of a couple of emails I sent was a little sharp, but it didn't stop me from writing.
Starting a job in the midst of a pandemic also meant that I spent a huge proportion of my first year at the company working from home on my own. We've been back in the office much more regularly since last summer, but our flexible and remote working options still mean that I spend more time working at my desk in my bedroom than anywhere else.
As an easily distracted introvert, I think I probably work best on my own. But it's safe to say that there have been times when I've felt pretty lonely over the past two years. And despite that, I've still ploughed on and kept writing.
Energy is a pretty essential part of productivity and creativity. I definitely write best when I'm feeling energised. But things like poor sleep, pandemic fatigue, and occasionally not feeling up to changing out of my pyjamas have meant that there have definitely been occasions when I've been left feeling pretty tired at work.
I may have dozed off over my keyboard once or twice. But mostly, I've pushed through the fog in my brain and churned out a couple of pieces every day, even if some of them have taken my sleepy self a little longer than usual.
However, the one piece of advice I can wholeheartedly agree with is that you should never write when you're hungry. 
Don't even try.
You'll get distracted and emotional and frustrated and start doubting whether you ever had any talent as a writer, and then you'll eat your lunch and realise that you just needed a sandwich.
Copywriting is a demanding business. Always do it on a full stomach.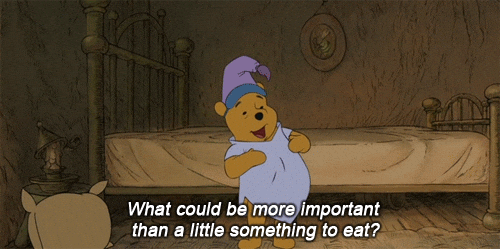 Final Thoughts
Copywriting for SEO has definitely made me a better writer overall. I've become far more conscientious about structure, word choice and the intent of every piece. But it's also been a valuable lesson in the importance of consistently sitting down to write in order to get better at what you do.
The fact that it's given me an excuse to indulge in my love of meticulously organising and updating spreadsheets is a bonus.
To finish, here's a summary of the most important things I've learned:
Writing is less than half of the role

SEO is not an exact science

A repeatable approach brings consistent success

Some days, you just won't be able to write

The client knows what they don't want, not what they do

You're only as good as whatever you're reading

Never write on an empty stomach
And that's 1539 hours of copywriting now complete!
Become Our Next Case Study